5 Interesting Facts about Indian Culture That May Surprise You
Interesting Facts about Indian Culture
It is said that about 100 million years ago, India was an island and in its journey of the human race it blessed the humanity with innumerable customary practices, cultural developments and innovations in the sphere of science, arts and philosophical bearing of wisdom. In the following paragraphs, we are going to deliberate upon the most relevant and most Interesting Facts about Indian Culture.
1. Padmanabhaswamy Temple is the richest temple in the world
If you happen to visit Thiruvananthapuram, the capital of Kerala, an Indian state, you will find a chance to come across one of the most Interesting Facts about Indian Culture. You may witness the richest and one of the oldest temple of the world named as Padmanabhaswamy Temple . Srimad Bhagwat Gita talks about this temple and states that Balram, the elder brother of Lord Krishna once visited this temple, bathed in Padmatheertham Kund and offered Puja. While searching for the interesting facts about Indian culture, You may find mention of this temple in several Puranas and old scriptures. After a very long time of somewhat 130 years recently when some of the doors of the temple were opened, there were huge numbers of gold, silver and precious stones found in the temple costing hundreds of millions of dollars.
2. World's Biggest Spice Market is at Delhi's Khari Baoli
The place symbolizes as one of the interesting facts about Indian culture because of its aromatic environment that if you happen to visit this place somehow suddenly, a gush of spices smell which at times are so pungent and overflowing to your nerves that you may be totally bewildered. One can witness literally everywhere all kinds of spices in bulk on the road side to big stores. While counting the
Interesting Facts about Indian Culture,
you may find dry fruits of all kinds, varied spices and sweeteners in retail as well as bulk quantity. Khari Baoli is situated at the back streets of Old Delhi and is said to be at least four centuries old market.
3. World's Largest Human Gathering at India's Kumbh Mela
Kumbh which represents as one of the interesting facts about Indian culture is the holiest pilgrimage of every Hindus where they undertake sacred bath in the holy river. Kumbh is organized alternatively at Allahabad, Haridwar, Nashik, and Ujjain. Allahabad Kumbh is held at the auspicious banks of the Sangam at Prayag of river Ganga, Yamuna, and Saraswati. Kumbh Mela at Haridwar is held at the banks of the river Ganges, Kumbh at Nashik is held at the banks of the river Godavari and the Kumbh at Ujjain is held at the bank of the river Shipra. At every given site, the Kumbh is held once in 12 years and there is a difference of 3 years between the Kumbh at one place to that of the another. Apart from this usual Kumbh Melas, there are Ardh Kumbh which is held at every 6 yrs at Allahabad and Haridwar respectively and there is a Maha Kumbh which is held after every 144 Yrs. During the last Kumbh Mela at Allahabad, an estimated 10 million people gathered on the banks of Sangam at Prayag whereas the ongoing Kumbh at Ujjain is estimated to be attended by a similar number of people. It is certainly one of the most Interesting Facts about Indian Culture.
Recommended for you:
Quotes About India In Praise
Ancient Cultural Heritage Of India
4. India has the largest Vegetarian Population of the World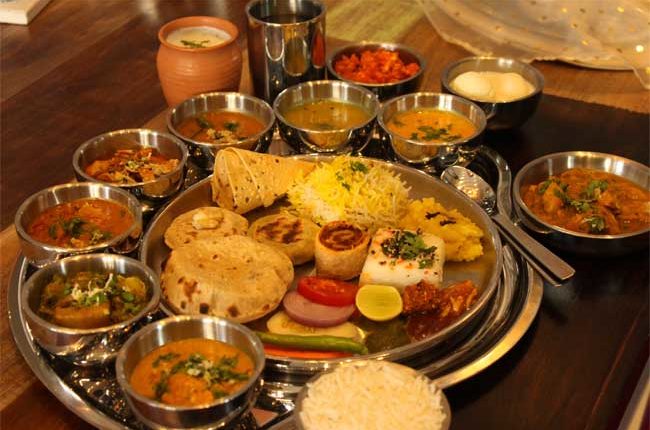 By and large, Indians dominated by the Hindus are vegetarian by nature. All most all of the Hindu's holy scriptures and books advocate for vegetarianism. However, at the same time, there is mention that in the case of extreme calamities when there is no other source of food one can eat non-vegetarian foods too. This fact also counts among one of the Interesting Facts about Indian Culture.
5. India Houses Thumping 32 UNESCO World Heritage Sites
You may be surprised to know that the USA by comparison being the largest in the area and the most developed country has only 23 UNESCO World Heritage Sites in their country whereas India has to thump 32 UNESCO World Heritage Sites.  To mention just a few the prominent one includes the famous Tajmahal, Ajanta Caves, Qutb Minar and the Buddhist Monuments at Sanchi. Though there are many certainly Taj is one of the most Interesting Facts about Indian Culture to be proud of and cherish it.