Seven Holy Places Of Hinduism That Will Actually Make Your Life Better
Pilgrimage is part and parcel of Hindus cultural belief system. Visits to Holy Places Of Hinduism is some what a religious duty of every Hindu, which they perform during the various span of their life.
It enunciates that when they grow older and attain the age of salvation, usually after 60 Yrs of age, without any ifs and buts they start visiting various holy places.
The pilgrimage includes visiting of holy places. It means visiting temples, river source or mountains, tombs or Samadhis of saints.
The Holy Places Of Hinduism
In this article, we are going to deliberate Seven Holy Places Of Hinduism That Make our Life Spiritually Better.
This will include 'Char Dham'  meaning four shrines of Hindu mythology which were established by legendary guru Sri Adi Shankaracharya and which comprises the four seats of Shankaracharyas of modern times, highly revered by Hindus. We will also discuss few other places of profound religious importance.
The pilgrimage tour of 'Char Dham yatra' basically comprises of a visit to Badrinath, Dwarka, Jagannatha Puri, and Rameswaram.
There is a popular 'Chhota Char Dham Yatra' also which basically comprises of ancient pilgrimage sites popularly known as a visit to 'Yamunotri, Gangotri, Kedarnath, and Badrinath.
Badrinath
It is located in the Garhwal hills of modern days state of Uttarakhand and is situated in the mountainous terrain on the banks of Alaknanda River. Badrinath temple is situated between the twin mountains known as "Nar" and "Narayan".
Dwarka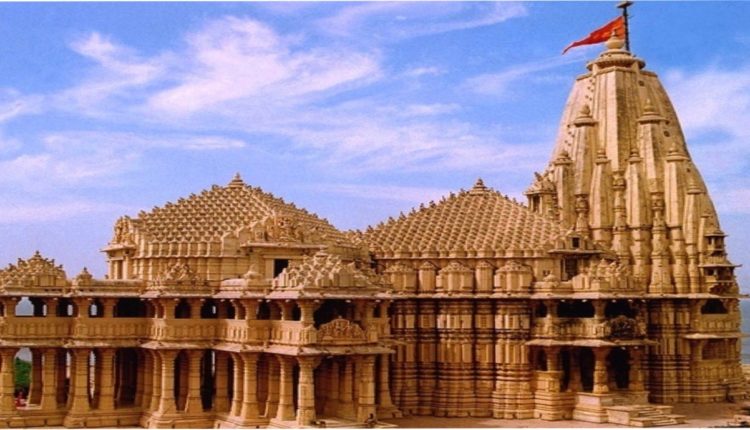 As per the mythological history of Hindus during the Dwapar Yuga, Lord Krishna resided in Dwarka and ruled the place.
Dwarka is situated in the modern day's state of Gujrat in India on the bank of Gomati river where it merges in the Arabian Sea. The famous Somnath temple is situated in this holy city of Dwarka.
Recommended for you:
Dissension of Lord Shri Krishna and Beginning of Kali Yuga
Jagannatha Puri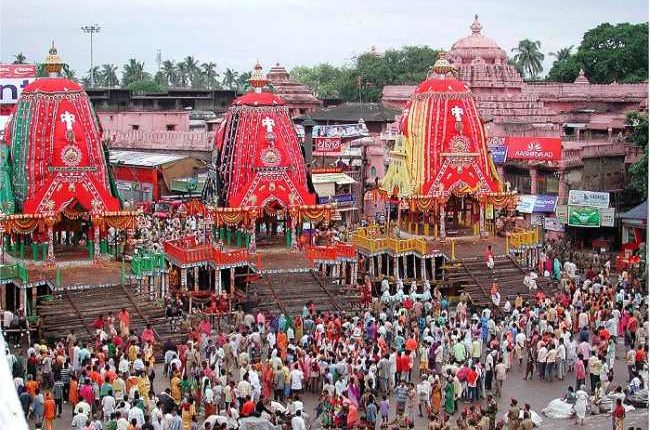 As the name denotes, the Hindu deity Lord Jagannatha along with his brother Balabhadra and sister goddess Subhadra resides here.
The Jaganathapuri temple, the famous Holy Places Of Hinduism, is said to be one of the oldest temples of India, which was initially constructed by Raja Choda Ganga Deva and Raja Tritiya Ananga Bhima Deva more than 1000 years back.
The famous 'Ratha Yatra' is also celebrated in this city every year.
Rameswaram
In the Hindu mythology, this places is famous for the 'Lingam' which was established and formed by Lord Rama himself by using sands at the sea beach situated in the Gulf of Mannar.
As per the legendary stories, Lord Rama worshipped Lord Shiva before constructing Ram Setu. Famous Ramanatha Swamy Temple dedicated to Lord Shiva presently occupies a major area of Rameswaram which is situated in the modern day's state of Tamilnadu.
Kedarnath
The temple of Kedarnath is known to exist from the Mahabharat era. It is one of the most prominent Holy Places of Hinduism.
It is said that Pandavas performed a Yagya to please lord Shiva by doing penance there. The place Kedarnath is known in the honor of King Kear who ruled in in Satya Yuga.
Kedarnath is situated at the Indian state Uttarakhand in Rudraprayag district near the river Mandakini. The main temple remains closed for almost six months due to heavy snow fall.
Tirupati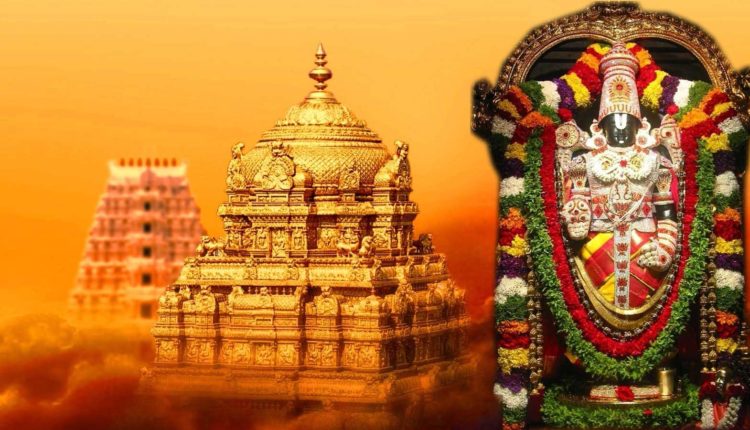 At the Tirupati Balaji temple, Lord Venkateshwara who is a form of Lord Vishnu is worshiped there. The temple is nick named as 'The Temple of Seven Hills', The seven hills are Seshadri, Neeladri, Garudadri, Anjanadri, Vrishbhadri, Narayanadri, and Venkatadri.
The temple of Lord Venkateshwara is situated on the seventh hill Venkatadri. All the seven hills fall under the hill town of Tirumala. Tirumala is situated in the state of Andhra Pradesh, India. when you visit the temple, at the entrance gate, you will be blessed to have 'Darshanam' of a stick which is a pious stick.
As per the legend, it is said that as a child Lord Venkateshwara was punished with this stick and in the process, his chin was hurt. To heal the wound, sandalwood paste was applied. Since then there is a practice of applying sandalwood paste on the chin of the god Venkateshwara.
Vaishno Devi
Maa Vaishno Devi temple is situated at Jammu in the state of Jammu and Kashmir in Trikuta hills.
Maa Vaishno Devi is also nicknamed at Mata Rani, Trikuta and Vaishnavi, which is manifested form of Goddess Mahalakshmi.
The name Vaishnavi is the childhood name of Maa Vaishno Devi. The name Trikuta is derived from the Trikuta hills where she resides.
Profound devotion towards Mata Rani has an astounding effect on the devotees. The devotees are said to be blessed with four boons. These boons are Dharma (Righteousness), Artha (Material Pursuits), Kaama (Contentment) and Moksha (Enlightenment).
In India, millions of devotees visit various Holy Places of Hinduism for pilgrimage regularly every year to attain peace of mind and salvation.