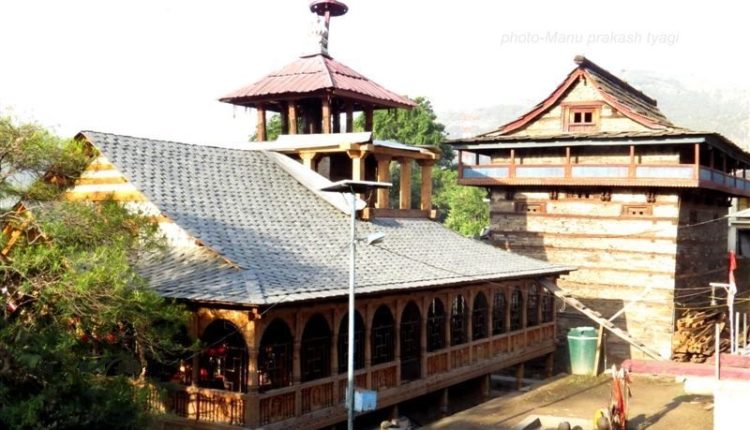 The Eternal Fire at Ancient Mamleshwar Temple: A Historical Study
The Eternal Fire Burning Since 5000 Years at Ancient Mamleshwar Temple at Karsog, Himachal Pradesh, India
India is a grand country of mythology, diversity, secretiveness, be wilderness, customs, traditions, ethos, festivals, snake charmers, gods, Intellectuals and much more. You name anything and you will find it to be sourced with this great country called India. India is a country of Gods and Goddess. In every hooks and corner, you may find a temple there. Some temples are so old that they carry lots of mythological stories behind them. One such story epitomizes with The Eternal Fire Burning Since 5000 Years at Ancient Mamleshwar Temple at Karsog, HP India. Let us find more about this temple.
The Ancient Mamleshwar Temple is situated at village Karsog in the state of Himachal Pradesh in India. Like the famous
Brahma Temple Pushkar
dedicated to Lord Brahma, this temple is dedicated to Lord Shiva and mother Parvati. People flock from distant places to pay their respect and perform their worship at this temple. It is widely believed that all wishes of the devotees get fulfilled here at this temple. People often perform Havans at
The Eternal Fire
Pit.
The ancient story behind the one of the oldest Mamleshwar Temple goes on saying that during the Mahabharata period, Pandav visited this place during their secret retreat and constructed the fire-pit. The Eternal Fire at the Ancient Mamleshwar Temple is burning at this fire-pit since then. One can witness here at this temple some of the other wonders which include the old drum used to be played by Bhim and the serene single wheat grain weighing almost 200 gms. The old recognition of the time postulates that this wheat grain was cultivated by the Pandavas themselves during those periods.

To witness the truth of this ancient temple one can visit the place himself which is presently acquired the status of the one of the oldest temple in India. To visit Mamleshwar Temple one can reach at 'Karsog' from 'Mandi' or 'Shimla' the famous places of Himachal Pradesh. Karsog Town has been described in epic Mahabharata where the name 'Karsog' is made by a combination of two words 'Kar' and 'Song' meaning daily morning. It is said that during those times Pandavs build many temples in this area and one of the famous ones is the Mamleshwar Temple. From the 'Karsog bus stand,' the Mamleshwar Temple is hardly at a distance of 2 Km.

Thanks and Ohm Namah Shivaya.